Coronavirus: a teenager's guide
Coronavirus (COVID-19) is a new respiratory illness. This can be scary as you may not feel in control over what is happening, but it is important to follow the guidelines and separate rumours or fake news from reality.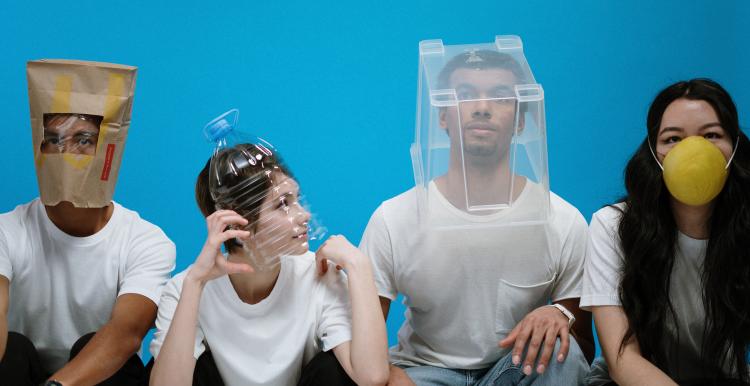 There are a number of places where you can read factual information about Coronavirus however, it is best to stick to a few official sources. These will help keeping you grounded, as otherwise you might imagine far worse situations than reality. 
And remember..
the Government is working hard to make sure people in the UK are safe
not everyone will get the virus and if they do, the vast majority is going to recover fully
you might see a lot of stories and posts on social media but it can be hard to know whether these are true. Try not to rely on updates from there!
Youth Out Loud! recommends you to check:
FAQ
1. What are the symptoms of Coronavirus?
The most common symptoms of Coronavirus are:
a high temperature or fever (above 37.8 degrees)
a continuous cough
shortness of breath
However, these symptoms don't always mean that you have caught Coronavirus. These are very common symptoms to the common cold and flu.
2. How can I help prevent the spread of Coronavirus?
If you have one or more Coronavirus symptoms, then you should not leave your home for at least 7 days. You should not go to the GP, pharmacy or hospital. If your symptoms become severe after 7 days you should call NHS 111.
Even if you don't have Coronavirus symptoms, everyone at this time should stay at home and away from others. Keep up with the latest local guidance on Kingston Council's website.
On top of this, be hygienic and make sure you wash your hands after going to the toilet, after sneezing or coughing or before eating food. This way you can protect yourself and the people you live with from getting ill. 
3. What other new measures are there?
The prime minister said:
Shops selling "non-essential goods" including clothes and electronics stores are now clothes until further notice
Libraries, playgrounds, outdoor gyms and places of worship are also closed
Gatherings of more than two people (excluding people who live together) are banned
There will be no weddings or baptisms, only funerals are allowed
Parks will remain open, but people are only to go out for exercise once a day
These and other measures will last for three weeks from the 23rd March before being reviewed.
4. One of my family members is unwell. What should I do?
If you live with a family member who has a high temperature and/or a continuous cough, then you should not leave your home. This means you should also avoid going to the shops or to the park.
5. Why are some people going to school, college or other educational settings and others aren't?
Wherever possible, young people should stay off school to avoid catching or spreading Coronavirus. Some young people however, cannot stay home because:
Their parents are key workers (such as nurses, police officers etc. See a full list here)
They are vulnerable, therefore safer at school than at home.
Some settings won't be able to stay open for eligible students, so Local Authorities are coordinating other resources that they can access.
6. I am staying at home. When am I going back to school?
Unfortunately, we don't know this yet. Schools and teachers will maintain communication open with you virtually, so that you can access learning resources and ask them any question. 
7. Should I prepare for my exams?
No, because exams such as GCSEs or A levels have now been cancelled. You will not be awarded your predicted grades but they will rather be calculated in a standardised way, based on a range of evidence including non-exam assessment and mock results. If you are not happy with the calculated results, you will be able to sit an exam as soon as it will be possible, when schools and colleges open again. For more, check this out. 
If you have any questions about Coronavirus (COVID-19) that are related to education, the Department of Education have setup a dedicated helpline. Staff, parents and young people can call 0800 046 8687 or email DfE.coronavirushelpline@education.gov.uk from 8am to 6pm (Monday to Friday).