A carer is someone of any age who provides unpaid support to family or friends who could not manage without this help.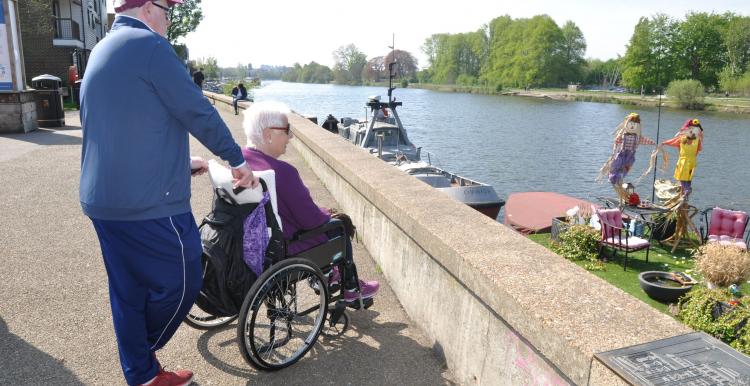 Kingston Carers' Network
Kingston Carers' Network (KCN) is supporting over 3,000 adult carers and over 700 young carers in Kingston through a wide range of services.
KCN are committed to ensuring that carers have a stronger voice, offer a range of opportunities for carers to have a say in the way health, social care and carers' services are run in the borough.
If you are a carer living in the London borough of Kingston-upon-Thames, Kingston Carers' Network can help you with a wide range of support services. If you would like to find out more, including how to make a referral, please visit their website: 
KCN play a leading role in supporting carers' of all ages, including young carers aged 5 to 18 and can provide support with the following: 
information and advice, including 1-to-1 support
opportunities to meet other young carers'
fun activities, outings and breaks away from home
regular drop ins
awareness raising of the needs of young carers', particularly in schools
advocacy and whole family support
quarterly newsletter
If you would like to find out more about the young carers' project please visit the website:
Support for Carers with Kingston Council 
Through Kingston Council a carer will be entitled to an assessment of their own needs if it appears that they need support. The assessment must establish; 
whether the carer is willing and able to continue providing care to the disabled person they are caring for, 
what impact this has on the carer's livelihood and wellbeing. 
The carer will have the same rights to an assessment and support as the disabled adult themselves. Their needs will be taken into account and used to shape their support plan. 
The carer is entitled to their own assessment even if the person who is cared for chooses not to have an assessment themselves
To find out more about carers' assessments please visit the Kingston Council Website: 
Digital tools
Carers UK provide carers' in the Royal Borough of Kingston access to a wide range of digital tools and essential resources that may help make your caring situation easier.
You can access the digital tools, listed below, for free via the Carers UK Digital Resources website - carersdigital.org (Your Free Access Code is: DGTL1438) or use the links below to get more information on each of the tools:
Upfront a simple tool to support you to navigate the benefits and entitlements system. Fill in your details, spend a couple of minutes answering questions and you'll be guided to the information you need.
Jointly- an app which helps you manage and coordinate activities and share information between those who you share the care with.
E-learning - a variety of courses which aims to help you identify and find resources, technology and sources of support to help you in your caring responsibilities.
For more information on carers' support please visit the Kingston Council website:
Kingston Carers' Strategy
Kingston's Carers Strategy is currently being refreshed to support the needs of Kingston's carers.
The strategy will be created by Kingston council in partnership with carers, Kingston Carers' Network and South West London CCG. It will set out the borough's 3 year plan for supporting carers, including young carers and young adult carers. (Carers, in this context, are unpaid carers, some of whom may prefer to regard themselves as family, friends or neighbours.)
To find out more about the Kingston Carers Startegy please visit the 
Further information on local support for unpaid carers in the Royal Borough of Kingston:
National support: