Share your views: Long Covid Experiences and Support
Healthwatch are working with the NHS in South West London to gain insight into people's experiences of Long Covid, to help improve the support and services that are available. Fill in our Kingston survey now and help shape the support you need.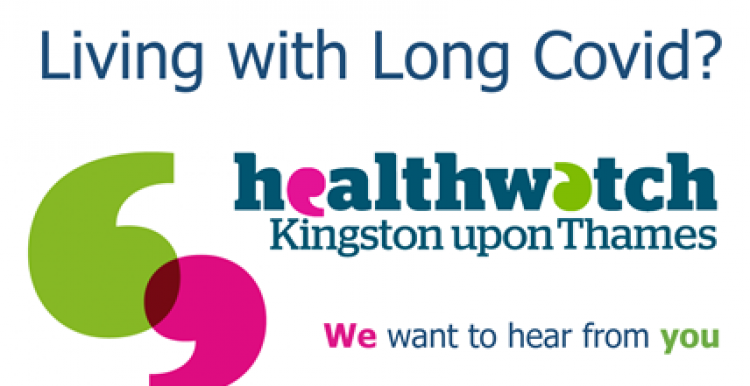 What is Long Covid?
Many people feel better in a few days or weeks and most will make a full recovery within 12 weeks. But for some people, symptoms can last longer. The chances of having long-term symptoms does not seem to be linked to how ill you are when you first get COVID-19. People who had mild symptoms at first can still have long-term problems.
Symptoms: 
extreme tiredness (fatigue)
shortness of breath
chest pain or tightness
problems with memory and concentration ("brain fog")
difficulty sleeping (insomnia)
heart palpitations
dizziness
pins and needles
joint pain
depression and anxiety
tinnitus, earaches
feeling sick, diarrhoea, stomach aches, loss of appetite
a high temperature, cough, headaches, sore throat, changes to sense of smell or taste
rashes.
The REACT study led by Imperial College London estimates that around two million people in England may have had some long-lasting symptoms after having had Covid-19.