All about: Diabetes services
Advice and information about diabetes services in the Royal Borough of Kingston upon Thames and other resources provided by Diabetes UK.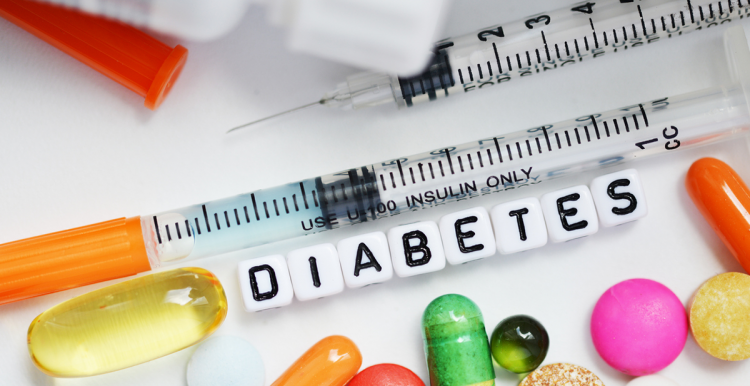 Pulse check Kingston: Services for people with diabetes report
Between October and November 2021, Healthwatch Kingston worked with Diabetes UK to talk to residents living with diabetes (including family and friends, carers and advocates) about their experiences of services.
Diabetes is a lifelong condition that causes a person's blood sugar level to become too high. There are 2 main types of diabetes:
Type 1 diabetes – where the body's immune system attacks and destroys the cells that produce insulin
Type 2 diabetes – where the body does not produce enough insulin, or the body's cells do not react to insulin
Type 2 diabetes is far more common than type 1. In the UK, around 90% of all adults with diabetes have type 2.
Find out more: Diabetes - NHS (www.nhs.uk)
The diabetic population of Kingston:
Incidence of Type 1 diabetes in Kingston is 800. Incidence of known Type 2 diabetes in Kingston is 8,500. 
Estimated number of people with undetected Type 2 diabetes in Kingston is 3,300.
(The total population of Kingston is 176,000)
Support for people living with and affected by diabetes:
Always contact your GP with urgent clinical queries.

The Diabetes UK Kingston group is one of over 350 voluntary groups situated throughout the UK and provides an opportunity for people with diabetes to access local diabetes peer support. Find out more.
Other Diabetes UK Local Support Groups can be found here.
Diabetes Day Unit – treatment and specialist support for people with Type 1 and Type 2 diabetes who have complex conditions provided from Kingston Hospital. Find out more.
NHS Diabetes Prevention Programme – a nationally commissioned, locally delivered service that Kingston patients can attend. The service offers several sessions patients attend with diet / exercise / education on trying to prevent pre-diabetes becoming diabetes. If you are interested in getting involved, please contact your GP. Find out more.
Get Active Exercise Referral Programme a FREE 12-week structured physical activity programme for adults with a medical condition, delivered by qualified exercise specialists. Get Active referral forms are available through your GP. Find out more.
Connected Kingston - Search for other community support services. 
The Diabetes UK website has a wide range of information to support people to understand and live well with their diabetes: www.diabetes.org.uk 
You can download or order physical copies of Diabetes UK resources free of charge* from their online shop (*fees for postage and packaging apply): https://shop.diabetes.org.uk/ 
Diabetes UK Support Forum is a space where people with diabetes, and their families and carers, can exchange knowledge and experiences online: www.diabetes.org.uk/how_we_help/community/diabetes-support-forum
Diabetes UK Learning Zone provides tailored diabetes advice, including practical tips to help with mental health. You can log in as a healthcare professional to see what your patients will see before recommending the Learning Zone to them: https://learningzone.diabetes.org.uk/ 
For further information and support, people living with diabetes can get in touch with the Diabetes UK helpline: www.diabetes.org.uk/how_we_help/helpline 
Telephone: 0345 123 2399, Monday to Friday, 9am to 6pm  
Email: helpline@diabetes.org.uk  
Support for healthcare professionals 
A section of our website is dedicated to resources for healthcare professionals: www.diabetes.org.uk/professionals. Here you will find the shared practice library that I mentioned during the call. 
We also have our free, CPD accredited e-learning module on diabetes and emotional wellbeing: http://cpd.diabetes.org.uk