Carers Week – Make Care Visible
It's Carers Week, an annual campaign to raise awareness of caring, highlight the challenges unpaid carers face and recognise the contribution they make to families and communities.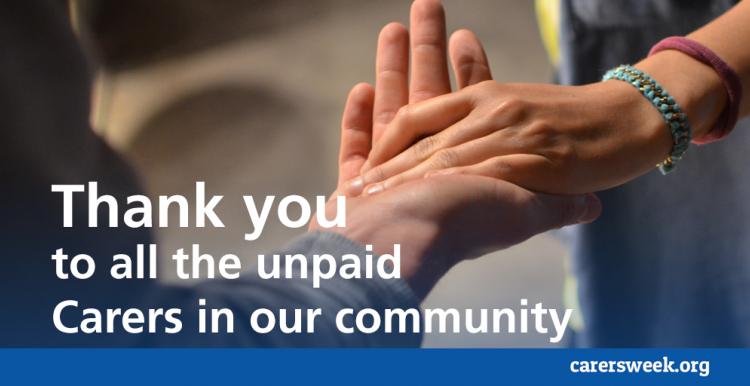 This year, people across the country are continuing to face new challenges as a result of the coronavirus outbreak. Many people are taking on more caring responsibilities for their relatives and friends who are disabled, ill or older and who need support.
This year, during Carers Week, organisations are coming together to Make Caring Visible.
There are 6.5 million carers in the UK. They are looking after a family member or friend who has a disability, mental or physical illness or who needs extra help as they grow older. Its challenges should not be underestimated. Caring without the right information and support can be tough.
There are thousands of unpaid carers who care day in and day out in Kingston. For Carers Week 2020 – we want to want them to know - we see them. Together, let's make caring visible in the community.
Organisations in Kingston who provide support for carers
Kingston Carers' Network
KCN supports over 3,000 adult carers and over 700 young carers in Kingston through a wide range of services, including advice and advocacy, and health and wellbeing.
Website: www.kingstoncarers.org.uk
Tel: 020 3031 2757
Email: admin@kingstoncarers.org.u
Kingston Mental Health Carer's Forum (KMHCF)
Kingston Mental Health Carers' Forum is an advisory and campaigning group. It can provide individual answers to queries about services and rights for both the Carer and the Sufferer, and can signpost to specialised support when necessary. Members attend Local Authority/NHS meetings to put Carers' views and concerns to those responsible for services to ensure the needs of those with mental health problems and their Carers are not ignored.
Tel: 07983 063578
Email: info@kmhcf.org.uk