Healthwatch Kingston Supports Race Equality Week 7 - 12 February 2022
Race Equality Week is an annual UK-wide movement uniting thousands of organisations and individuals to 'seriously' address the barriers to race equality in the workplace.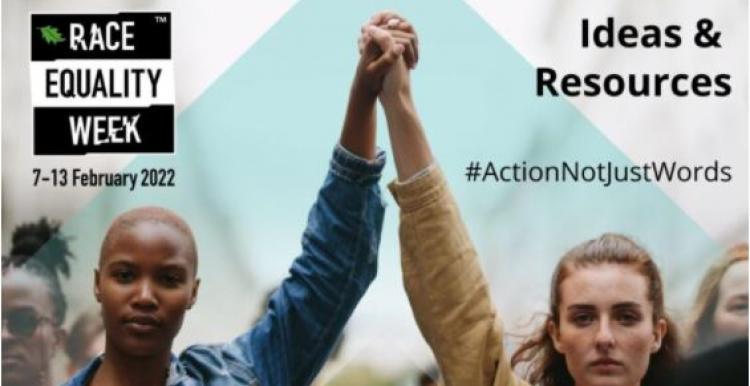 A CATALYST FOR ONGOING CHANGE
Now there is a need to galvanise and maximise impact through a nationwide collaboration for real change.
Race Equality Week unites employees, focuses senior leaders, and unites organisations. It also encourages them to continue their activity and drive race equality all year long.
This year's theme is #ActionNotJustWords
BE PART OF THE SOLUTION THAT CREATES THE CHANGE WE ALL WANT TO SEE
More than 2000 organisations took part in the first Race Equality Week in February 2021, building on their own race activity and/or accessing and implementing the solutions, tools and resources we have co-created with those with lived experience.
The emphasis is to drive meaningful action that makes an impact.
Race Equality will only be achieved when we all play a part.
Join LondonADASS RACE EQUALITY WEEK 2022 – series of luncheons (12:05 – 12:55) running from 07 – 12 February.
See the full schedule of events and links to join here