iCope Kingston service user review report: update
Healthwatch Kingston report published Monday 7 March 2022.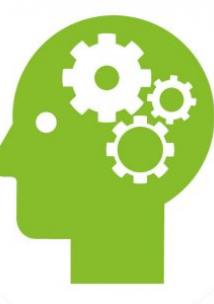 A kind, patient and empathetic therapist who made me feel safe and was not judgemental.
My initial contact was with a surly woman who answered my call. When she offered me a 3pm call, I asked if it could be changed as I'd be on the school run. She wasn't impressed and said she'd "cancel it then". When I asked for a different time, she was quite abrupt with me.
In March 2018, the Healthwatch Kingston Mental Health Task Group began to undertake a service user review of the iCope Kingston Psychological Therapies Service which is available for people registered with a GP in the Royal Borough of Kingston Upon Thames (Healthwatch Kingston notes that people can self-refer to the service, though we understand most referrals come via GPs). Planning for this included meeting with the commissioner and provider of the service. In initial discussions we agreed that for context, pre-existing data would only be reviewed from 2017 onwards as the service had undergone significant change in 2017.
Healthwatch Kingston's Task Groups are made up of affiliates (members of the community) and other volunteers with a passion for, and often lived experience of, the health and social care issues concerned in four areas: Community Care, Hospital Services, Youth Out Loud (or YOL!), and Mental Health.
The Healthwatch Kingston iCope survey was closed in October 2019. Progress on the reporting of this project has been hampered for a range of reasons, including Covid-19. It is, however, important for us to publish what service users shared with us, even though this has been inadvertently delayed. We are mindful that iCope service development has taken place since our initial community engagement and therefore, to bring this document up to date, we include a provider update as part of this report.
Camden and Islington NHS Foundation Trust (the provider) and South West London Clinical Commissioning Group (the commissioner) of the Kingston iCope service have also provided formal responses to our report recommendations.
Healthwatch Kingston recommendations:
Recommendation 1 Physical accessibility of service locations (for Commissioner and Provider) – Review accessibility of the buildings where the service is provided to reassure people with disabilities. The 'Access' service provided by the Kingston Centre for Independent Living (KCIL) would be able to help with this.
Recommendation 2 Staff Training (for Provider) - Consider additional training for administrative staff in interpersonal skills and how appropriate behaviours could be embedded in annual appraisals to support a positive experience at the 'front door' of the service. In addition, provision of training in understanding of neurodiversity for all staff.
Recommendation 3 Waiting times (for Commissioner and Provider) – Explore the introduction of interim support options to mitigate waiting times for the iCope Kingston service.
Recommendation 4 Waiting times (for Commissioner and Provider) – Explore how more resources/capacity might help meet service demand to better support service implementation.
Recommendation 5 Resource management (for Provider) – Consider times to avoid during initial client assessment to support informed appointment handling, to improve flexibility, accessibility, and responsiveness.
Recommendation 6 Support of family and friends (for Provider) - Improve provision of guidance literature to family, friends, carers, and guardians.
Recommendation 7 Support for service users (for Provider) - Explore the broadening of therapy options that would:
Extend number of group sessions on offer and explore fortnightly group therapy option.
Provide specialist services for neurodiverse people which address depression and anxiety.
Ensure consistency in therapist for each client during therapy journey, where possible.
Recommendation 8 Service Complaints (for Provider) - Explore how:
The complaints process must be clearly signposted to the clients of iCope.
An anonymised complaints process can be set up for this service.
Clients of iCope Kingston can be signposted to Healthwatch Kingston and local advocacy services should they need them.
Recommendation 9 Service success (for Commissioner) – Consider additional funding to implement a follow up service to reduce need for re-admission to the iCope Kingston service.
Recommendation 10 Unmet need (for Commissioner) – Consider commissioning psychotherapeutic services, provided by specialist professionals who have a keen interest and knowledge of neurodiversity.
The recommendations are extremely welcome, timely and useful to us and will be relayed to key leaders and stakeholders to include in our development plans for the service.
Kingston iCope welcome the review and feedback from Healthwatch Kingston.
Local service offer
Kingston residents requiring mental health support through the NHS, including depression (including related to or impacting long term health conditions), anxiety disorders, phobia, and trauma can access a range of evidence based psychological treatments through the iCope Kingston service.
iCope is an Improving Access to Psychological Therapies (IAPT) programme and in Kingston it is delivered by the Camden and Islington NHS Foundation Trust out of Hollyfield House in Surbiton.
To find out about support available for people living with and affected by mental health in the Royal Borough of Kingston upon Thames go to: