Coronavirus: how you can help the community
Kingston Council, Kingston Voluntary Action and Volunteering Kingston are working together to create 'Kingston Stronger Together' Find out how you can get involved.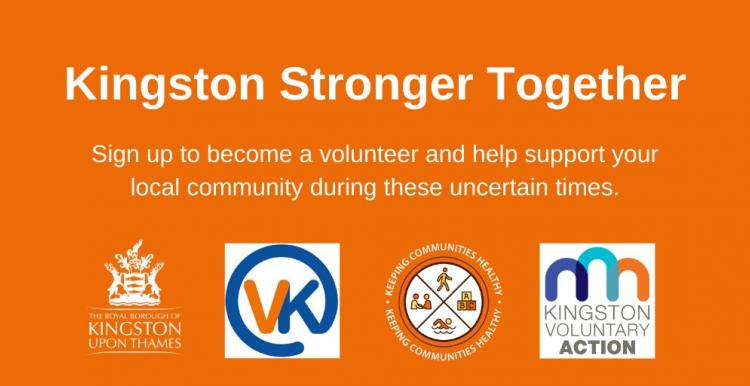 In response to the COVID-19 situation, Kingston Voluntary Action are working in partnership with Kingston Council and Volunteering Kingston to create a network called Kingston Stronger Together.  They want to support and coordinate the volunteering efforts across the borough, delivering effective support to those who need it.
How to get involved
Register here to be a volunteer - complete the form providing contact details and information about what activities you could help someone with and when you could help.
The following organisations are in urgent need of volunteers:
Before volunteering, please make sure you have considered your own health, any caring commitments you may have and who you need to make aware that you are volunteering.