Flu vaccinations in Kingston
Each year flu kills on average 11,000 people across the UK and hospitalises many more.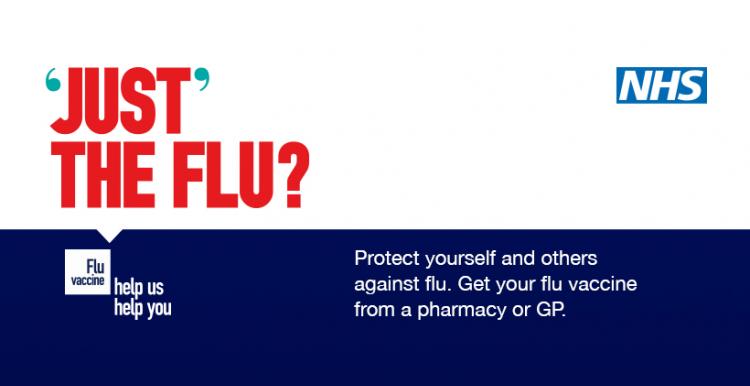 The flu virus is a highly infectious virus which can easily spread from person to person, even between those not showing symptoms.
The flu vaccine is the best protection for you and those around you. It's available for FREE to those most at risk.
People sometimes think a bad cold is flu, but having flu can often be much worse than a cold and you may need to stay in bed for a few days. Some people are more susceptible to the effects of flu. For them, it can increase the risk of developing more serious illnesses such as bronchitis and pneumonia, or can make existing conditions worse. In the worst cases, flu can result in a stay in hospital, or even death.
Who should get the flu vaccine?
The vaccination is available for free for:
Pregnant women
Children aged 2- 11 years old
Member of a shielding household 
65+ years old
Frontline health and social care workers
Those with a long-term health condition
Everyone living in a residential or nursing home
Everyone who cares for an older or disabled person
Household contacts of anyone on the NHS Shielded Patient List
Those that are aged between 50 – 64 will be offered the free flu vaccine later in the flu season. To check if you are eligible go to nhs.uk/fluvaccine.
The vaccination is also available for everyone else for a fee.
You can get you flu vaccination from your local pharmacist or your GP in Kingston.