South West London COVID-19 - Gold Briefing
The following gold briefing information has been shared with us from NHS South West London CCG.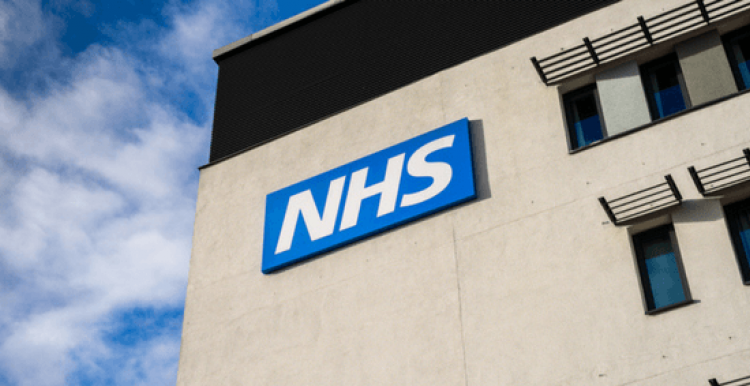 While we in south west London still have relatively low numbers of coronavirus patients in our hospitals, the number of calls to NHS 111 and GPs from people with symptoms is going up. 
We are in a stronger position than we were at the beginning of the pandemic because we have worked hard over the summer months to treat as many patients as we can on our waiting lists, and to plan for winter and any potential second peak. A lot more has been learnt about the virus, and we now have many more systems in place to help us manage it. We must also work hard to keep the NHS open for our local communities and continue to treat the non-Covid related illness and give people the treatment and support they need. There will likely be new challenges ahead, but as we proved earlier in the year, we can achieve far more when we work together.
Making sure local people seek NHS support and treatment: The 'NHS is here for you'
It is essential that local people across our six boroughs continue to seek NHS advice, support and treatment for non-Covid related illnesses and health concerns. Our engagement work over the summer has told us that local people were worried about contracting Covid-19 if they attended an NHS appointment in a healthcare setting.  People were clear that they needed explicit reassurance and detailed information about what the NHS is doing to keep them safe. We are working hard to reassure local people through community and stakeholder engagement work and also through these short films, to show the how our health professionals are working hard to keep people safe in GP practices, hospitals and mental health settings.
Croydon    Kingston     Merton    Richmond    Sutton    Wandsworth
Please help us communicate this important message by sharing these films with your patients, staff, communities, and networks as far and as wide as possible: it will help us saves lives. 
Working together to increase planned surgery 
Over the last six months, the Covid-19 pandemic has caused enormous disruption to planned surgical care across the country and NHS England and NHS Improvement is now focusing on getting the number of people having treatment back to near normal levels.  
As part of the national plans, some patients who require non-urgent operations will be asked if they would consider going to a dedicated surgical hub, usually at a nearby hospital, instead of their local hospital they were expecting. Meaning they are seen more quickly and waiting lists are reduced.
The NHS London region has discussed plans with Londoners from different backgrounds from all parts of the capital, who backed the approach, with support offered for people who need to travel.
In SW London specialist clinicians and leaders from across the local NHS are considering ways to continue to increase planned or elective surgical care. It is a challenge, and we want to get it right for local people, so they feel safe to come in and have the treatment they need, as quickly as possible.  Dr James Marsh, Consultant Nephrologist, is our South West London clinical lead for this work.  Across London, we are looking at different types of routine operations – including cataract removal, hysterectomies, and hip and knee replacements – to significantly increase the volume of planned surgery that can be carried out over coming months. Our overwhelming objective is to reduce the time any patient has to wait for treatment. 
Orthopaedics 
In South West London we are fortunate to already have a dedicated surgical hub in the 'South West London Elective Orthopaedic Centre' (SWLEOC) at Epsom Hospital.  During August and September, the centre carried out 851 operations.  We are expanding capacity at SWLEOC to include an additional theatre which will be able to see an additional 125 patients a month.  
Ophthalmology  
In the same way, The Moorfields Eye Hospital based at St George's Hospital, and Epsom and St Helier Trust have significantly increased the number of cataract operations for South West London residents – now at around 800 operations each month.  All four Hospital Trusts will continue to offer cataract surgery.
Urology 
From October 2020, Epsom Hospital will be a pilot surgical-hub for urology surgery – just for Epsom, St Helier and St George's patients. This surgical-hub will perform procedures such as operations to remove blockages or tumours from the bladder.  These procedures will continue at all three hospitals, but we will increase the number of patients we can treat at Epsom Hospital to reduce waiting lists so patients can be treated more quickly.  
Other specialties and surgical-hubs
Proposals for other specialties are being discussed at the moment, and we are clear that if patients did choose to go to another hospital for their surgery they would remain under the care of the team at their local hospital where they are currently being cared for. The NHS is keen to make sure patients do not have to wait too long for important surgery and give people the option to move to another site for surgery if this would be quicker.
"NHS 111 First" Croydon as an early adopter
We want to make it easier and safer for patients to get the right treatment at the right time and prevent a return to previous overcrowding in Accident and Emergency Departments (A&Es).  This is especially important considering Covid-19 and the continuing risk of infection to patients and health and care staff.
From late September, Croydon is an early adopter of the 'NHS 111 First' programme which gives patients who have an urgent, but not life-threatening medical need, an appointment for the right urgent or emergency service for their health need. This helps patients avoid busy waiting areas at A&E, GP practices and pharmacies, preventing the spread of infection by keeping social-distancing, and separating people with and without suspected Covid-19.
To support this plan, across London the NHS has recruited an extra 644 staff, including 166 more doctors, nurses, pharmacists and paramedics. Plans are for this 'NHS 111 First" service to cover the whole of London by 1 December 2020.  In South West London, NHS 111 is already able to book a time slot for patients directly at the majority of our GP practices, urgent treatment centres and Croydon A&E.  By the end of October 2020 we plan to extend this service to include the A&Es at St Helier, St George's and Kingston Hospitals as well. 
People with serious or life-threatening illnesses or injuries, should continue to dial 999, and people who arrive at A&E will not be turned away.
Croydon's approach has been developed by hospital consultants, GPs, nurses, paramedics, pharmacists, social workers, mental health specialists, NHS 111 teams in the borough, using local knowledge and expertise. The team will share their learning with clinicians and colleagues across South West London to help ensure everyone in South West London can benefit from this new service by the end of the year. 
A communications campaign to help inform Londoners about NHS 111 First will launch over the coming weeks and we will share this with you in future briefings.
You can read more about "NHS 111 First" across London in the letter attached to this Gold Briefing from Dr Vin Diwakar, Regional Medical Director for the London region of NHS England.
Flu vaccination planning – help keep South West London safe
With winter fast approaching, we are working hard across health and care to encourage staff and priority resident groups to get a flu vaccine to help protect themselves and their families.
With the risk of both flu and Covid-19 circulating this winter, it is more important than ever for those most at risk to get vaccinated. While flu can cause mild illness in most people, some are more likely to develop potentially serious complications such as bronchitis and pneumonia with around 11,000 people a year on average dying as a result in England.
Our insight from local communities tells us that uptake of the vaccination can be reduced by people having the incorrect information about the vaccine. Challenging these myths can be difficult so we are working across health and care to help share information and raise awareness around the importance for people living in South West London receiving the flu vaccine.
Health and care staff are working incredibly hard to prepare for winter, including expanding and adapting services to ensure people can get the care and vaccinations they need safely and conveniently. Drive through flu vaccinations operating from car parks including Croydon IKEA are part of extensive plans to ensure everyone eligible can get their jab in a safe and convenient way.
Flu vaccines for people who are eligible can be booked through their GP practices or local pharmacist. Those who are eligible may also receive reminders from their GP or school to book in for their vaccination, including information about where they can go to get the vaccine.
People in the following groups are eligible for a free flu vaccination this year:
Adults aged 65 and over by 31 March 2021
Pregnant women
Those with some pre-existing medical conditions, including those at-risk aged two to 64  
Those on the shielded patient list and members of their household
Children aged two to three, and all school year groups up to year seven
A lot of thought has gone into planning the biggest flu vaccination programme health and care partners have ever run, and we need your help to spread the message as far as we can. We are pulling out all the stops to prepare for this uniquely challenging winter and working hard to keep patients safe. We will send you our flu messages and a toolkit shortly with a request for help!
Our Recovery Programmes
The work outlined in this update is overseen by our South West London Recovery Board, chaired by Millie Banerjee our Independent Chair, and is now supported by eight programmes of work.  Each of these programmes bring together health and care professionals and managers from across our integrated care system who are experts in their field – together they are working to support the essential work to recover, reshape and respond to each phase of the pandemic. As well as our recovery programmes, enabler programmes continue to inform and support all our work across the partnership.