The NHS continues to be extremely busy with the response to COVID-19
The NHS is currently very busy but urgent care is available if you need it. If you feel unwell but it is not an emergency please call your GP. You can also visit 111.nhs.uk online or call NHS 111.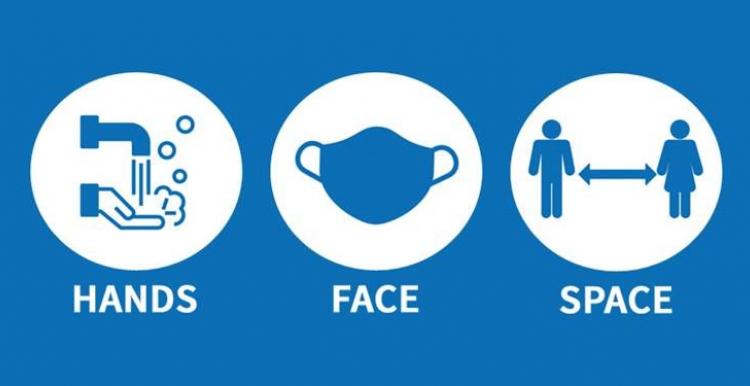 NHS COVID-19 VACCINE FACT CHECK
The COVID-19 vaccine will always be available free of charge.
The NHS will never ask you to share bank details to confirm your identity.
Please remember: STAY HOME. PROTECT THE NHS. SAVE LIVES.
An update from Kingston Hospital - Published 30 December 2020:
'Like all hospitals, we are seeing increased demand for our services at present and this is due to COVID combined with a high number of patients accessing urgent and emergency care due to winter pressures.
To ensure we can continue to provide safe and effective care for those patients that need it, we have increased the capacity of our COVID wards and our intensive care beds.
To safely staff this additional capacity we have taken the difficult decision to pause planned care and outpatient appointments to allow us to redeploy staff to where they are most needed. We are in the process of contacting all patients with appointments impacted by this move to discuss revised onward treatment plans.
We are reviewing this situation closely on a daily basis, and we will re-start procedures and clinics at the hospital as soon we are in a position to do so. Thank you for your understanding at this very challenging time.   
Emergency care and procedures will continue as normal at Kingston Hospital.
Additional information: 
Important: If you have any concerns about your health, or your condition has deteriorated, please contact your hospital service or GP.
If you, or someone you know, is experiencing a serious or life threatening emergency (for example symptoms of a heart attack or stroke) you must dial 999 immediately.
If you require urgent care, please call NHS 111 first.'
Please only call 999 if it is a life-threatening emergency.
You can also use your local pharmacy for non-urgent health advice.
Support during this time
All local Coronavirus advice, information and help, can be found on the Kingston Council Coronavirus pages. 
Think you need to go to Kingston Hospital A&E? Think NHS 111 First
If you need urgent, but not life-threatening care, call NHS 111 before turning up to an emergency department. If, following a conversation with NHS 111, it is appropriate for you to attend the emergency department you may be scheduled a time to attend.
Find out more Kingston Hospital patient and visitor information during Covid here.
If you are in crisis and need to speak to someone, please call the Samaritans on 116 123.
If you need help during a mental health crisis or emergency, NHS urgent mental health helplines are here for you, call 020 3513 5183 or 020 8547 6171 Mon-Fri 9am-5pm, or 0800 028 8000 any time.
Advice and guidance for parents, carers and teaches to help with children and young people during COVID-19
South West London's COVID resource hub has a wide range of information and advice to help support children and young people at this difficult time. It has resources to use, such as videos and guides, and advises where to seek additional support. It has been created within input from senior clinicians and mental health professionals from across South West London's health and care services, including South London and Maudsley NHS Trust, Off the Record, Croydon Drop In, South West London and St George's Mental Health Trust and Achieving for Children. Visit: https://swlondonccg.nhs.uk/your-health/mental-health/covid19-resource-hub/
Struggling to feel normal? You can still get support from Kooth our local online counselling service for young people aged 11-22. It's free and there for advice and support when you need it www.kooth.com
If you are looking for a service, visit our signposting webpages or visit Connected Kingston. 
If you or someone you know is struggling, Rehab 4 Addiction is a free helpline run by people who've beaten drug and alcohol rehab themselves.
Please remember
It is vital that we each take personal responsibility to limit the spread of the virus and protect our loved ones, particularly if they are vulnerable. One in three people with coronavirus (COVID-19) have no symptoms and will be spreading it without realising it. The more people you see, the more likely it is that you will catch or spread coronavirus.