Our Open Meeting 24 May Recap
Yesterday we held our Open Meeting where NHS colleagues presented an update on SWL ICS and Kingston Place and we shared our Bereavement Community Engagement work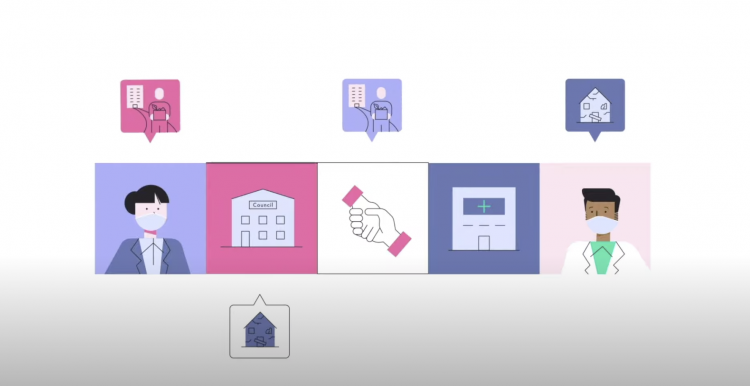 Update on SWL ICS and Kingston Place
Presenters: Caroline O'Neill (Lead Engagement Manager NHS South West London CCG) and Denise Madden (Associate Director of Strategic Planning and Transformation, Kingston Hospital NHS Foundation Trust)
Integrated care systems are being made law across the country meaning a joined up approach to care for populations at different levels: neighbourhoods, places and systems. For Kingston this means being part of a wider South West London strategy which includes representatives from the NHS, Local Authority and Voluntary Sector. 
What is an integrated care system?
Watch this short video for a summary
Bereavement Community Engagement Presentation
Presenters: Dr Catherine Millingston-Saunders (SWL CCG End of Life Care Clinical Lead), Stephen Bitti (CEO HWK), Sanja Djeric-Kane (CEO KVA)
The Kingston community engagement pilot supports the South West London's programme aim: 'Improve awareness of, access to, and the quality of bereavement services and support for underserved communities' in Kingston over the next 12 months (2022/23).'
We adopted a community engagement approach, explored the lived experience of those accessing services/support, what mattered most when grieving and the intersection with culture, faith and language barriers.
Below is the presentation that was shared at the Open Meeting. A full list of the recommendations will be documented in the report due to published soon.