Enter & View: Kingston Adult Community Services at Tolworth Hospital
We set out to evaluate the quality of the Adult Community Service at Tolworth Hospital from the perspective of service users, specifically addressing; access, timeliness, person- centredness, respect, quality of relationship and wellbeing.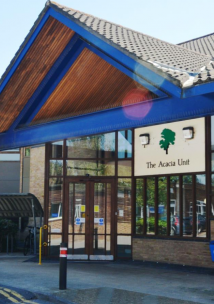 Summary
A team of ten Healthwatch Kingston authorised representatives were involved in the pre-arranged visit to the Acacia Unit on Tuesday 20 March 2018 from 9am to 4pm. 
As part of the Enter & View visit, Healthwatch Kingston was also given permission to speak informally with service users before a STEPPS (Systems Training for Emotional Predictability and Problem Solving) workshop held at the hospital.
Key findings
The feedback from service users interviewed and those that completed surveys illustrated the following for consideration by the service: 
Accesibility - service users do not always get the help they need early enough when they develop problems and the service requires more responsive, coordinated and flexible mental health support
Choice and consistency – involving service users, their carers and their families, and giving them more choice about how their care is delivered is the key to helping them feel in control of their care
Communication – sharing information and knowledge is paramount. Health and social care providers need to provide support both in the clinic and in the community
Needs-led care – to be effective, mental health services should be designed on a needs-led basis rather than a service-led basis. This means adapting services to the needs of services users.