Covid-19 vaccination: What you thought report
REPORT PUBLISHED 24 March 2022: Healthwatch Kingston gathered views from Kingston over 830 residents on how they felt about the COVID-19 vaccination.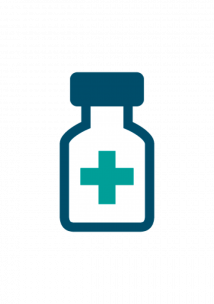 Healthwatch Kingston - Covid 19 vaccination What you thought report FINAL (Published 24 Mar 2022)
In March 2021 Healthwatch Kingston upon Thames undertook an online survey asking for residents' views on the Covid-19 vaccination programme. The aim was to build a picture of their views as to whether they would or were likely to, or had already participated in the local Covid-19 vaccination programme. We were also keen to work collaboratively with the NHS, the Royal Borough of Kingston upon Thames (RBK) and local voluntary and community sector organisations to better understand people's concerns about the vaccine and why they were hesitant or were refusing to have the vaccine. Our insights were then shared as raw data with the NHS and RBK to help inform the extensive collaborative programme of local communications encouraging vac-cine uptake campaigns across the community, e.g., the targeted vaccination roll-out to younger cohorts.
This Healthwatch Kingston report is informed by 831 respondents to our survey