Living with Long Covid in the Royal Borough of Kingston upon Thames
Between July and September 2021, Healthwatch Kingston undertook a community engagement project to gather the views of residents who were experiencing a complexity of symptoms associated with Long Covid. This is our report.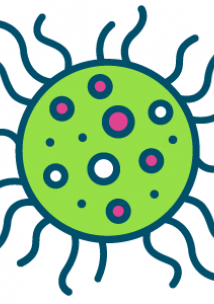 With no treatments being available from the outset, experiencing the tidal wave of frightening and unexplainable symptoms, alongside not being able to breathe properly, or function normally, and having relentless chest pains was traumatising. With blood tests that kept coming back normal, PCR tests not being available in the community and by the time anti-body tests became available I was already 4 months into Long Covid so received a negative result. All of this made validation impossible, and discrimination became an issue because the early Long Covid clinics required proof of a positive PCR test.
The key findings from our survey concentrate on the respondents' lived experience of Long Covid, including diagnosis, symptoms, effects on livelihoods, relationships, family, and friendships, and includes their views on clinical and community   support needs (met and unmet), and mental health challenges. Our findings resonate with other Long Covid evidence and with the suggestion that women are disproportionately impacted by Long Covid, outnumbering men by as much as four to one, with a higher risk of experiencing a range of debilitating ongoing symptoms after treatment for Covid-19.
The detrimental effects on both physical and mental health, everyday activities and lives were recurring themes shared, and the overwhelming need for improved, more seamless provision across clinical and other support services was evident.
Healthwatch Kingston 'Living with Long Covid' key recommendations:
Create a comprehensive screening process with seamless referral pathways to care and support.
Ensure a multi-disciplinary team approach to care and support based on needs, supported by education and training.
Develop self-help support groups (peer-led) inclusive of those that have missed an opportunity for a diagnosis
Improve integrated and coordinated care and support in the community, particularly post discharge from hospital.
To build a greater understanding of the impact of Long Covid on our local populations, Healthwatch Kingston, in partnership with neighbouring South West London Healthwatch, undertook local online surveys to gather the experiences of those affected by Long Covid, and to explore the variety of needs identified by them.
Data from the UK Covid Symptom Study app suggests that while most people recover from Covid-19 within two weeks, one in ten people may still have symptoms beyond three weeks, and a smaller proportion for months.
We would like to congratulate Healthwatch Kingston on a comprehensive and professional report looking at the impact of Long Covid on Kingston residents. The report provides data and insights which the Kingston and Richmond Post-Covid Steering Group will be able to use to inform the Aims of the Steering Group and the further development of local Long Covid Services. We look forward to continuing to work closely with Healthwatch Kingston in this area.
Healthwatch Kingston would like to thank everyone that has contributed to the production of this report, particularly our volunteers and other local people that have shared their experiences of living with Long Covid with us. Everything we say and do is informed by what local people tell us.
LISTEN is a 2-year project recently funded by the National Institute of Health Research (NIHR) has agreed to use the findings of our report to inform their research. It aims to work in partnership with individuals living with Long Covid to design and evaluate a package of self-management support personalised to their needs. If you are interested in any aspects of the LISTEN project, such as the advisory group, codesign groups, or the trial (that is starting spring 2022), please contact the LISTEN email and register your interest listen@cardiff.ac.uk
Long Covid has ruined my life!