Would you like to volunteer with us?
Volunteers play a vital role in helping people have their say on health and social care.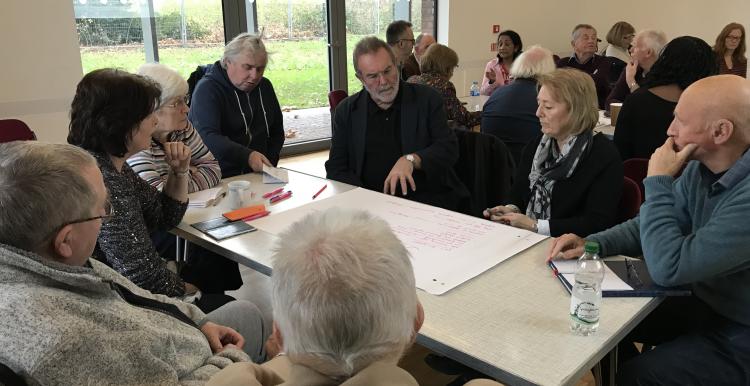 We have an active group of more than 40 local, experienced and skilled volunteers who help our organisation to be a public voice for health and social care in the Royal Borough of Kingston.
Our volunteers are out in the community every day listening to people to find out if health and care is working for them
Whether you want to gain valuable work experience, help improve care in your community or learn new skills, there are lots of ways you can join us to make a real difference.
Volunteering with Healthwatch Kingston can help you develop skills, gain experience and make a difference to your community.
What can I do as a volunteer?
At Healthwatch Kingston there are lots of different ways you can get involved. We have a number of different volunteer role types with varying levels of time commitment, responsibility and skills required. These include: 
Task Group Volunteer
Events Volunteer
Projects Volunteer
Young Person Volunteer
About the different volunteer roles and how to apply